Network  segmentation  or  network slicing  allows you to create  independent virtual networks  from a single existing physical network. Thanks to this, the  5G networks  that have been  deployed  in recent years around the world will be able to facilitate the entry of virtual operators. And most importantly, virtual networks can be created  for specific uses  with special needs.
Network slicing is   also known as  segmented network, flexible network, or à la carte network. In practice, it is about  optimizing the use made of the available radio spectrum. And consequently,  greater control and higher speeds are obtained  in sending data, which can be orders or valuable information to operate sensitive machinery.
Especially in areas such as business, infrastructure, installations or assembly industries. But also in others such as the audiovisual or in booming technologies such as  autonomous vehicles  or  virtual reality. Technologies that require low latency to work.
Precisely, in virtual reality applied to the metaverse, the possibility of creating  virtual, private or public networks, specifically designed to optimize the 5G network for the use of devices that need to  send and receive a large amount of data  in a very short time, will be very useful.
5G, Network slicing and endless possibilities
The concept of segmented network or  network slicing  is not new. What is newer is its use in 5G networks. And more recent is still its automated use. Ericsson, for example, began commercializing its  5G RAN Slicing network slicing  technology  in early 2021.
And since then, in Spain, Telefónica has been testing it at its  5TONIC facilities . Its research and development laboratory that has the support of companies such as Ericsson and Intel, among others.
In laboratory tests, Telefónica and Ericsson have worked on a small scale in the  end-to-end automation of  network  slicing  in SA or Stand Alone type 5G networks, also known as the second phase of implementation of 5G or real 5G, since It allows to reach the highest figures in terms  of data transmission speed .
Specifically, they have applied this automation of segmented 5G networks in three projects with booming technologies in collaboration with companies specialized in them. On the one hand,  360-degree video production  in motion (in collaboration with YBVR). Second,  remote control  of an autonomous guided vehicle. And finally,  gesture recognition  in collaboration with the Spanish SME Fivecomm.
In practice, "the deployment of a  network slice, from the core to the radio, can be  configured and deployed in less than 35 minutes  thanks to the automation capabilities of the solution used."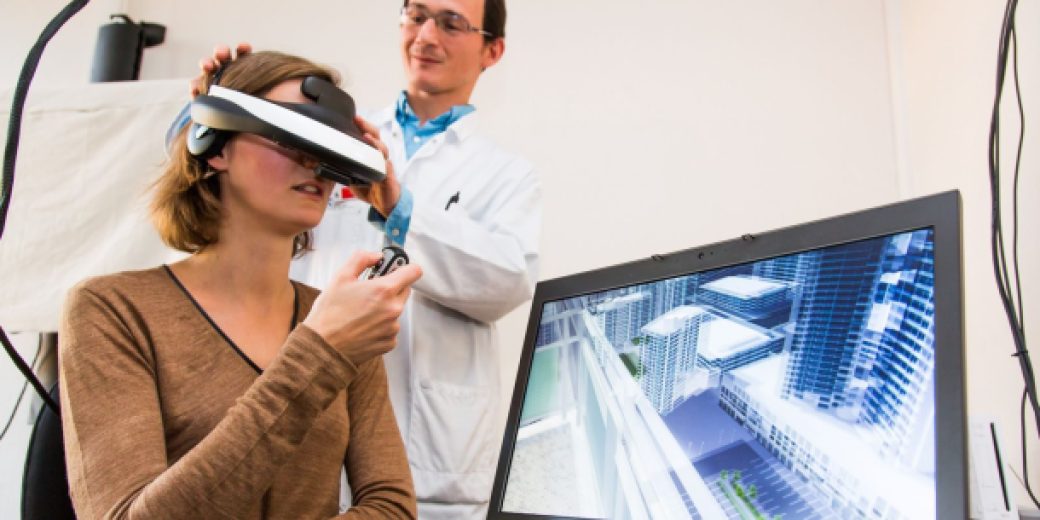 Metaverse, virtual reality and 5G
Offer  specific capabilities  to different services and clients. It is the most outstanding feature of  network slicing  or segmented network. Being able to make physical 5G networks more flexible by generating  virtual networks through software.
And thus satisfy the specific demand of certain users who need  connectivity, capacity, speed or coverage . All this within very specific parameters. To all this we have to add the advantages that 5G technology already offers as standard: more security, scalability, low latency and high speeds.
Precisely, 5G and network slicing will benefit from projects related to the metaverse. Specifically those that have to do with immersion through  augmented reality  or  virtual reality . Many of them are still in the development or testing phase, the creation of a digital replica, its remote control, the transmission of sensations or interactions with the virtual worlds of the metaverse and other aspects still to be specified, require the  use of a width of  huge band.
A considerable exchange  of data  and in a very short time. Since the response time between the physical world and the virtual world must be barely perceptible by the user.
Thus, with segmented networks or network slicing, 5G virtual networks could be designed to facilitate their  specific use for the metaverse. An effective way to optimize the available bandwidth to move freely through this future new digital reality. Without the problems that some online players find today due  to high latency connections.
The adaptability of 5G with the help of network slicing will be of great help to promote and establish conveniences such as  home automation, already available in the form of appliances, lighting or automated blinds,  autonomous vehicles  or augmented reality and virtual reality. These last key pieces of the future metaverse that is getting closer.